If you're on the lookout for great parks to visit in Siliguri, where you can unwind and enjoy some leisure time with your loved ones, you're in luck!
Siliguri, a popular destination in North Bengal, boasts a plethora of parks that are sure to delight tourists. Whether you're in the mood for a thrilling theme park experience or a fun-filled amusement park adventure, you'll find both and more in Siliguri.
Best parks to Visit in Siliguri
To help streamline your search and make your decision-making process easier, we've compiled a comprehensive list of the most well-known parks in Siliguri. If you're planning a visit, be sure to check out the following top parks on our list for an unforgettable experience.
1. Dreamland Amusement park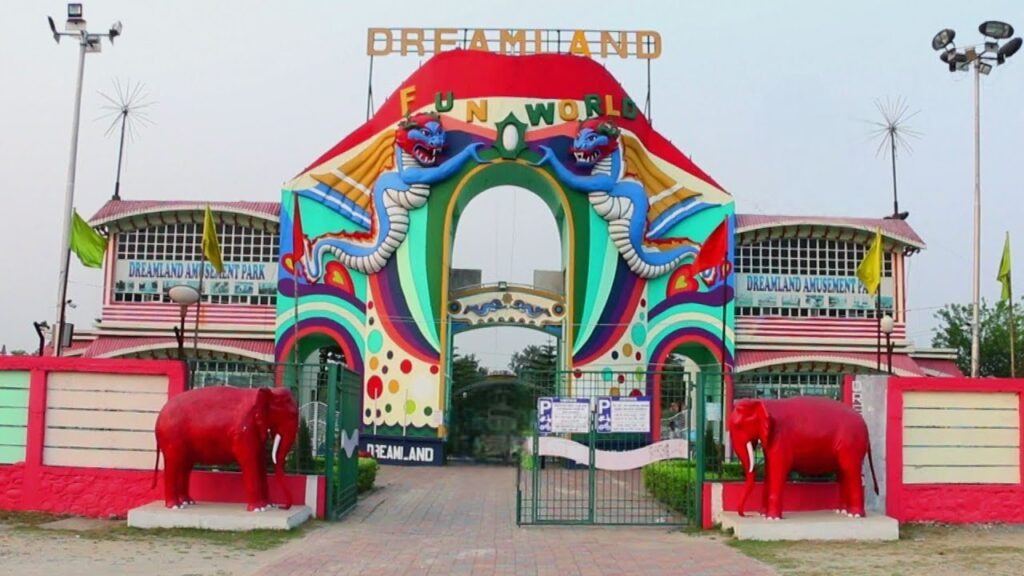 Dreamland Amusement Park is a well-known water park in Siliguri that offers a multitude of exciting rides and attractions, such as swings and other thrilling activities. Whether you're in the mood to go boating or simply take a leisurely stroll around the park, there's something for everyone to enjoy.
The park also boasts a serene and tranquil atmosphere that is sure to leave you spellbound. Dreamland Amusement Park is situated in Fulbari and is approximately 14 km away from Siliguri. It's definitely worth a visit if you're seeking an adventure-packed day of fun and excitement.
2. Suryasen Park in Siliguri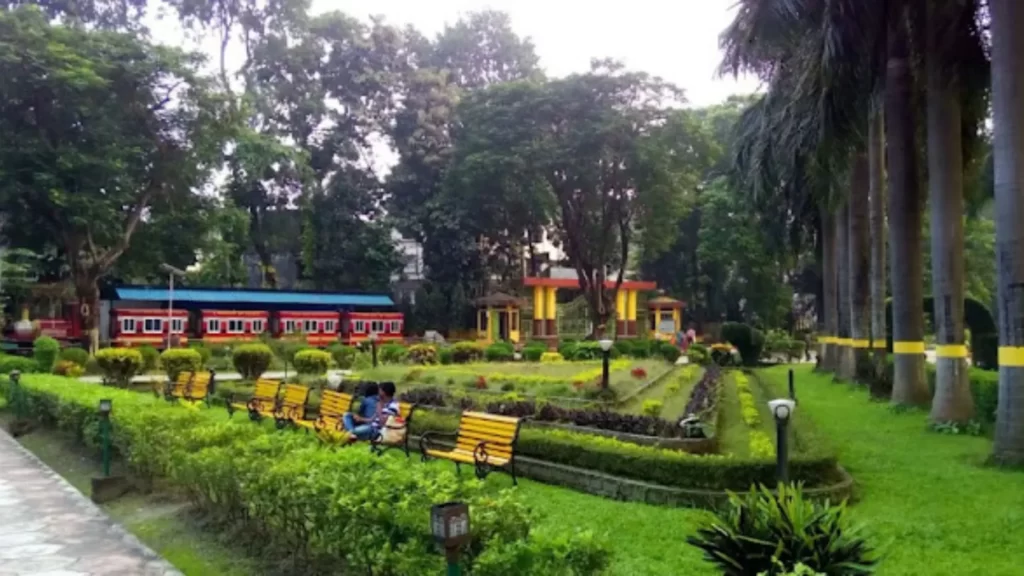 Surya Sen Park is a highly rated park located in Mahakal Pally, Siliguri, that is definitely worth a visit. The park is situated by the Mahananda River and offers breathtaking views of the surrounding area. In addition, the park is eco-friendly and filled with natural beauty that is sure to leave you in awe.
The park is well-known for its serene atmosphere and is quickly becoming one of the most popular parks in Siliguri. It features a variety of scenic gardens, fountains, statues, a children's play area, and benches for visitors to relax and enjoy the scenery. In addition, there's a toy train for an exciting ride through the park and a lake for boating activities.
3. Madhuban Park 
Madhuban Park is a mesmerizing destination located on the outskirts of Siliguri. Nestled amid the lush green forests of Sukna, this park's tranquillity has attracted many travellers over the years.
The park is just 8 km from Siliguri's main town and offers visitors the opportunity to take a leisurely stroll, enjoy the peaceful surroundings, or participate in kids' activities. Due to its unique charm and serene atmosphere, we've included Madhuban Park in our list of must-visit parks in Siliguri.
4. Savin Kingdom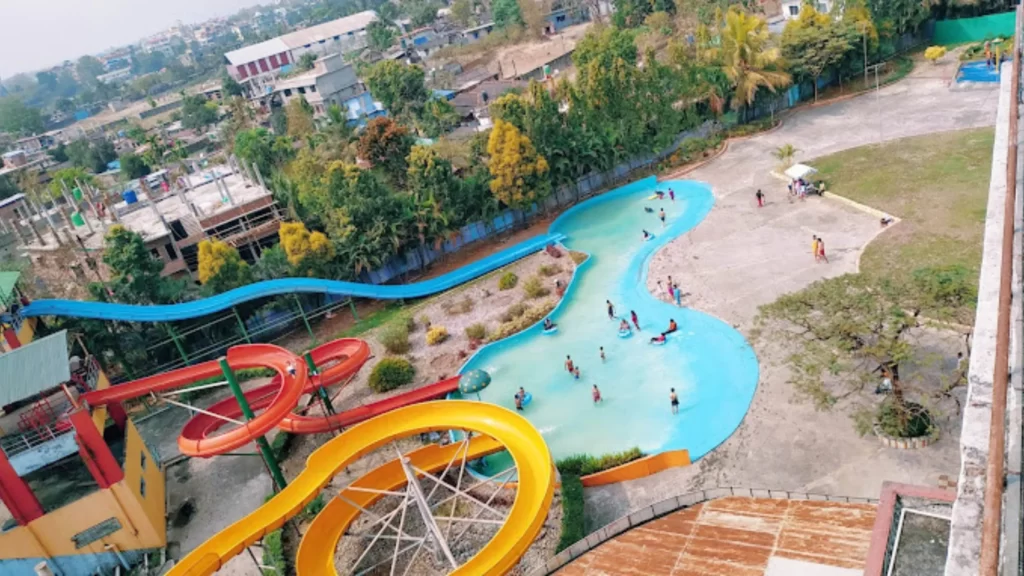 Savin Kingdom is a popular water park located near Darjeeling More in Dagapur, Siliguri. It offers visitors a variety of water slides and rides to enjoy, as well as a shopping mall that's located within the amusement water park.
With its attractive features and offerings, Savin Kingdom is an ideal place to spend quality time with friends and family. The park offers something for everyone, from shopping malls to restaurants and thrilling water rides. For these reasons, we highly recommend adding Savin Kingdom to your list of must-visit parks in Siliguri.
5. Baghajatin Park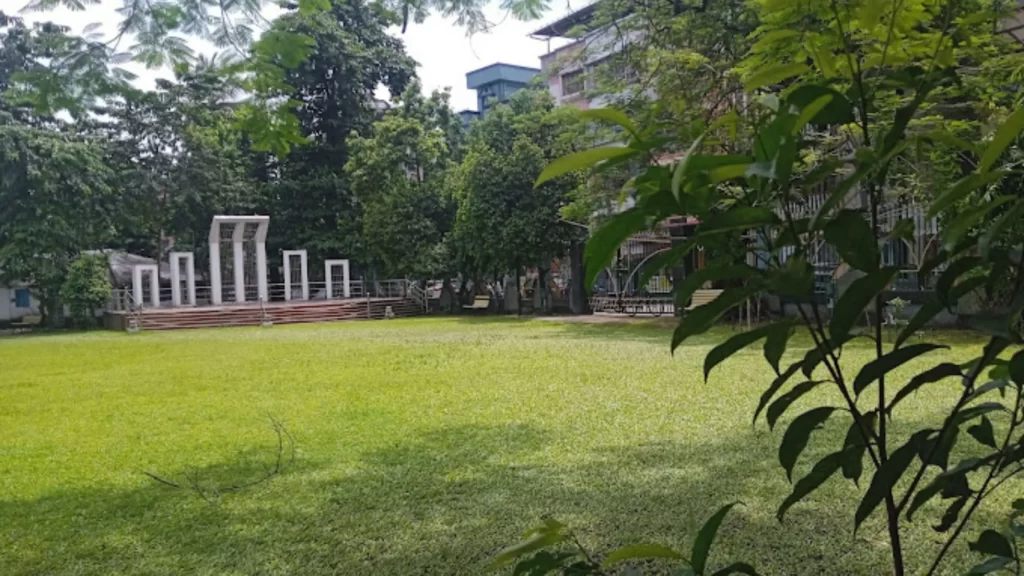 Baghajatin Park, popularly known as BJP among the locals, is a much-loved destination in Siliguri. The park serves as both a playground and a place to socialize with friends and family. In addition, there are many different food stalls located outside the park that are sure to satisfy your hunger cravings.
If you visit the park in the evening, you'll observe many youths coming to the park to enjoy food and engage in conversations with their friends. Baghajatin Park is an ideal place to hang out with friends and loved ones, offering a fun-filled atmosphere that's sure to lift your spirits. Be sure to add this park to your list of places to visit in Siliguri!
Conclusion
That completes our comprehensive list of the best parks to visit in Siliguri. We encourage you to choose one of these parks and pay a visit with your friends and family. Alternatively, why not try exploring all of them during your tour of Siliguri?
We are confident that each park will offer a unique experience that you won't soon forget. So, start planning your visit to Siliguri's parks today and enjoy all the excitement and fun they have to offer!