Totopara, a small village surrounded by imposing hills near the Indo-Bhutan border and situated beside the riverbank of Torsa, is the perfect destination for those who wish to observe the rich culture and lifestyle of one of West Bengal's most renowned tribes. This idyllic hamlet offers an ideal escape from the hustle and bustle of city life and is an excellent location for a picnic with friends and family. Come explore this picturesque village and immerse yourself in the natural beauty of its surroundings.
History of Totopara Village
Totopara derives its name from the local Toto tribe, an indigenous community that comprises the majority of the village's residents. Their unique culture and traditions make Totopara a must-visit destination in India. The village is conveniently located near the Jaldapara Wildlife Sanctuary, and its tranquil atmosphere and stunning vistas make it an ideal spot for a picnic or a quiet retreat. Totopara's welcoming people make the village even more captivating, attracting a large number of tourists to the area. Don't miss the chance to witness the culture and beauty of this enchanting village.
Totopara Tourism
Totopara is a new and unexplored destination in Dooars. Not many travelers visit there yet, making it a serene and peaceful place to enjoy. Breathing in the fresh and oxygen-rich air can purify your mind and soul. If you're looking to spend time with loved ones after a long period apart, the Totopara Picnic Spot could be an excellent choice for you.
Things to Do in Totopara Village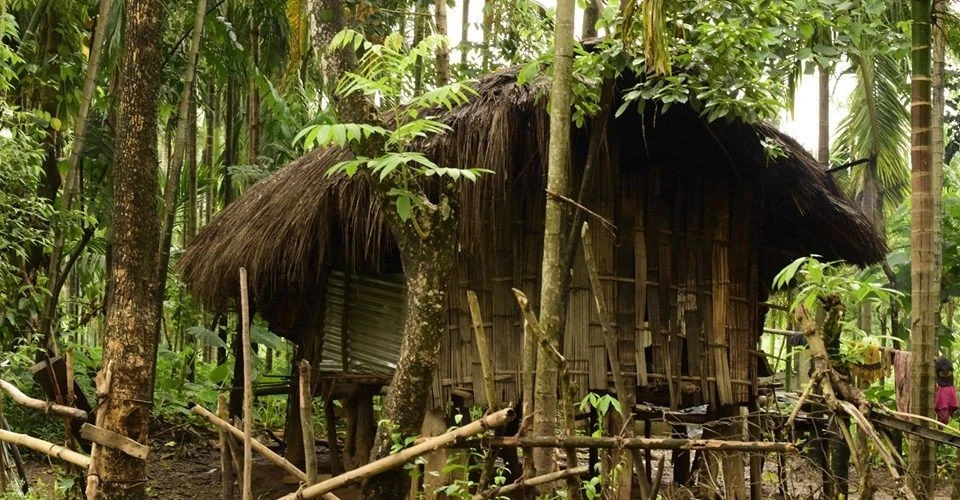 Blessed with a scenic location, Totopara Village offers hefty of things to do to its tourists. Some of the worth mentioning activities to do are:
1. Stroll around the Totopara Village
Exploring the Totopara Village is an experience that will stay with you for a lifetime. Whether you choose to take a peaceful stroll alone or with your loved ones, the serene surroundings will transport you into a world of tranquillity and peace. The calm and quiet atmosphere will certainly make you feel like you are in heaven. So why not take a break from your daily routine and cherish the peacefulness of Totopara Village? Come and see for yourself, and you won't be disappointed.
2. Enjoy Picnic at Totopara Picnic Spot
Totopara has gained recognition as a captivating picnic spot, drawing visitors from all over the state who seek a delightful picnic experience. You with your friends and family can have a memorable picnic here.
3. Get to Know the Culture of Toto Tribe
One of the fascinating aspects of the Toto tribe's culture is their interesting traditions and unique family system. Monogamy is the most common form of marriage, but they also follow polygamy in certain cases. Interestingly, love marriages are also common in the Toto community. However, divorce is not taken lightly in their culture and is considered a serious matter. The Toto tribe's customs and beliefs are worth exploring, and visitors will undoubtedly find them fascinating.
Staying Options near Picnic Spot
There are many accommodation options available for visitors to Totopara Village, including a range of resorts, homestays, and hotels that can be booked in advance. Due to its growing popularity, it is highly recommended to book your accommodations before visiting this charming village. Tour operators can be very helpful in arranging your stay, ensuring you have a comfortable and enjoyable visit. So, make sure to plan in advance, and take advantage of the many options available to ensure an unforgettable experience in Totopara Village.
Nearby Tourist Attractions
There are numerous tourist attractions near Totopara that visitors can explore during their stay, including the Jaldapara Wildlife Sanctuary, Madarihat, and the Bhutan Border, among others. The Jaldapara Wildlife Sanctuary is a must-visit destination for wildlife enthusiasts, as it is home to rare and exotic animals such as the one-horned rhinoceros and Asian elephants. Madarihat is a quaint little town that is perfect for exploring local culture and customs, while the Bhutan Border is just a short drive away, offering magnificent views of the Himalayan Mountains and stunning landscapes. There is so much to see and do near Totopara, so don't miss the chance to explore its many attractions and make precious memories.
Conclusion
Totopara is a complete package for tourists who seek a unique and serene destination that offers a wide range of attractions. With its distinct culture and traditions, stunning picnic spots, tranquil environment, and pleasant weather, Totopara has something for everyone. Moreover, the village is conveniently located near many popular tourist attractions, including the Jaldapara Wildlife Sanctuary, the town of Madarihat, and the Bhutan border. Adding Totopara to your next travel itinerary is a great idea if you're looking for a peaceful, off-the-beaten-path destination that offers a variety of experiences. So pack your bags, and get ready for an unforgettable adventure in Totopara.