If you're seeking a secluded and idyllic picnic spot in the vicinity of Siliguri, look no further than Rohini.
Located just 23 kilometers from the city center of Siliguri en route to Kurseong, Rohini is a small yet enchanting village that is surrounded by imposing hills, verdant tea gardens, and awe-inspiring views of snow-capped mountain peaks.
As a result, Rohini has quickly emerged as one of the preferred tourist destinations near Siliguri, attracting many visitors. It's definitely a spot worth exploring.
Rohini Tourist Attractions
Initially, Rohini was a desolate land far away from civilization and devoid of human attention. However, its charm started to increase gradually due to its picturesque tea gardens and scenic picnic spots.
Following its development by the Darjeeling Gorkha Hill Council, this idyllic haven has become even more alluring than before. The transportation system has vastly improved, and several tourist attractions have sprouted up.
Tourists can now stay at a homestay or resort in Rohini, allowing them to explore this stunning hamlet and make lasting memories with their loved ones during their picnic.
As one of the finest picnic locations near Siliguri, taking a pit-stop at Rohini while en route to the 'Queen of Hills,' Darjeeling, would be a great decision.
Furthermore, visitors can relish the tranquil atmosphere by taking a leisurely stroll through the enchanting Rohini Park.
How to Reach Rohini
Situated 23 km away from Siliguri, Rohini in Darjeeling can be reached by car within 40 minutes.
Moreover, after reaching NJP or Bagdogra Airport, you can hire a car or Taxi to reach Rohini.
The route towards Rohini is going to be a memorable one and the journey will not take more than 1 hour.
Places to Visit near Rohini Siliguri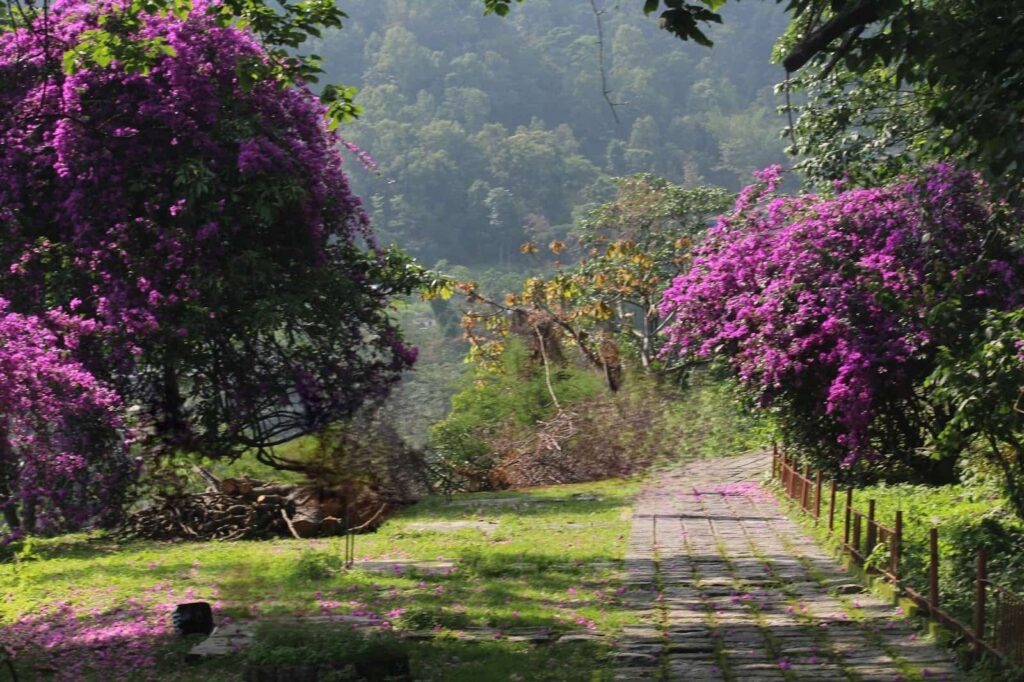 Rohini, which is highly recommended as an ideal picnic spot near Darjeeling and Siliguri, boasts of numerous other attractions in its vicinity.
One such attraction is the astounding Lama Gomba forest, which is nestled near Rohini. Trekking through this verdant and lush green forest can be a thrilling experience for nature lovers seeking an adventure.
Dudhia, another renowned picnic spot, is just a 15-minute drive away from Rohini, offering visitors more options for relaxation and recreation.
Furthermore, the two most popular tourist destinations in the area, Kurseong and Darjeeling, are located just a stone's throw away from Rohini. Darjeeling, known as "The Queen of Hills," is just 60 kilometers away from Rohini, allowing visitors to explore both places during their trip.
Conclusion
Despite being situated at a distance from the bustling city life of Siliguri, Rohini offers a multitude of scenic attractions and picnic spots, as you can see.
Visitors can relish the stunning beauty of Rohini, immerse themselves in its serene surroundings, and inhale the cold, oxygen-rich breeze, which is sure to rejuvenate and refresh the body and mind.
Exploring this awe-inspiring haven while admiring its magnificent vistas is an experience in itself.
Furthermore, spending quality time with friends or travel partners amidst the breathtaking scenery of Rohini Picnic Spot is an excellent option for creating unforgettable memories.